How it works
One of our checkers (age 21-25) enters your store and attempts to buy e-cigarettes or e-vapor products.
If your employee asks for ID, they pass. Our checker hands them a GREEN card.
If your employees do not ask for ID, they fail. The checker hands them a RED card.
Checker results are emailed to you the next business day and available online.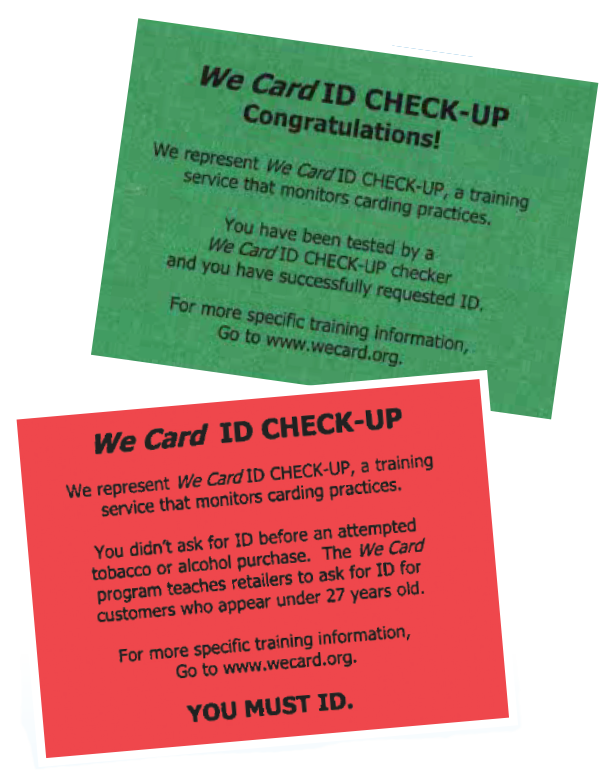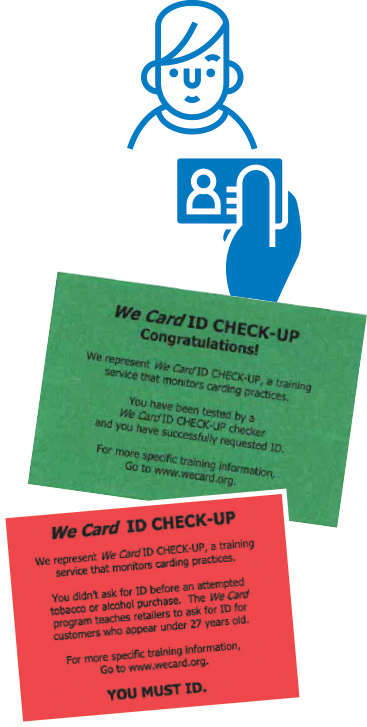 Our 21/25 year old checkers help you know if your employees are carding.