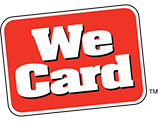 eNews
We Card Best Practice No. 3: Computer-based Training
Training every employee in person can be a challenge. Keeping track of new requirements for selling age restricted products requires constant monitoring and it's easy to fall behind.
With new technologies, employers can offer regular training, new training and refresher training ON DEMAND. This means that rather than requiring a new employee to sit through a scheduled class or take time away from other pressing tasks, employees can take training at their own pace and sometimes from their home. 
read full article
New Federal Law - 21 year minimum-age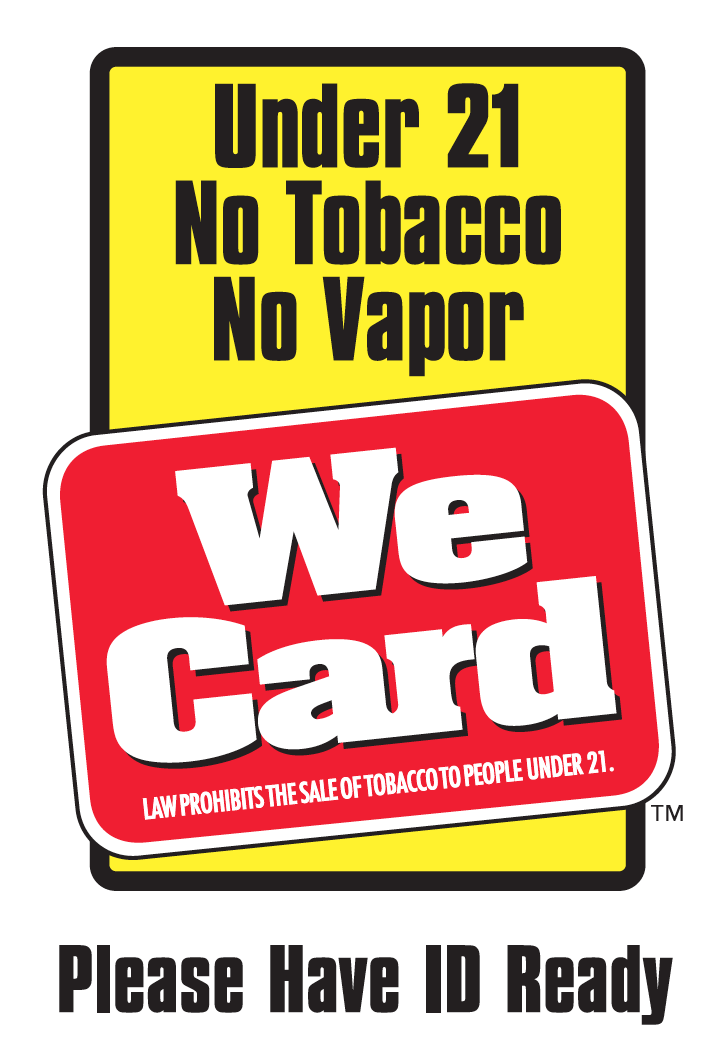 Effective immediately on December 20, 2019.
This new law does not have any exceptions for military or other exceptions that might exist in any current state law.
Click Here
Get Immediate Resources
Download, Print & Display Signage
Age Calculation Tools

We Card's Age Checker App
We Card NOW website

Free 10-Minute Training Booster Course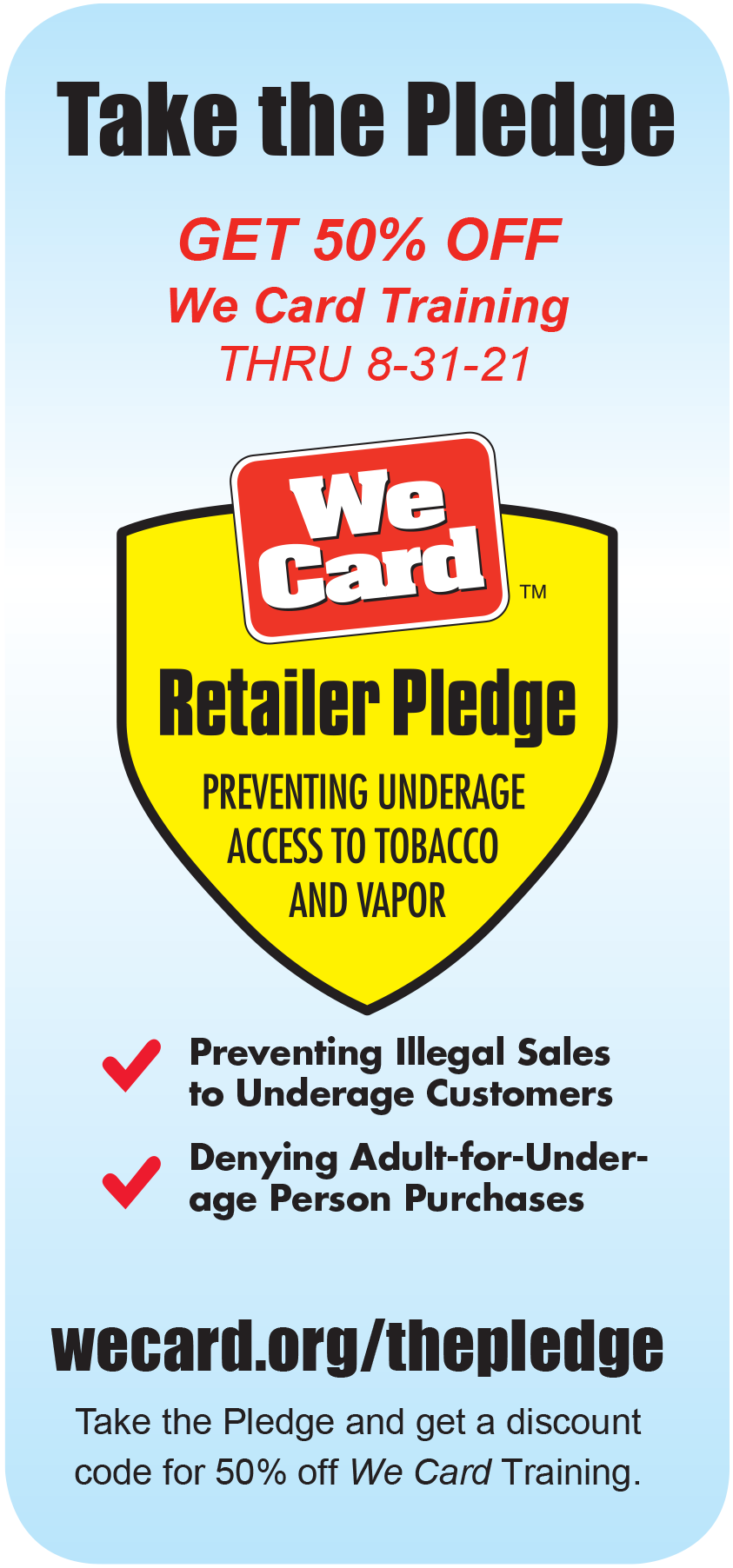 Latest From Twitter
Tracking training progress and keeping test records to prevent underage sales of age restricted products is easy wi… https://t.co/znPT59LKXv — 1 day 13 hours ago
Download our new Age Checker app
Available for both iPhone and Android devices