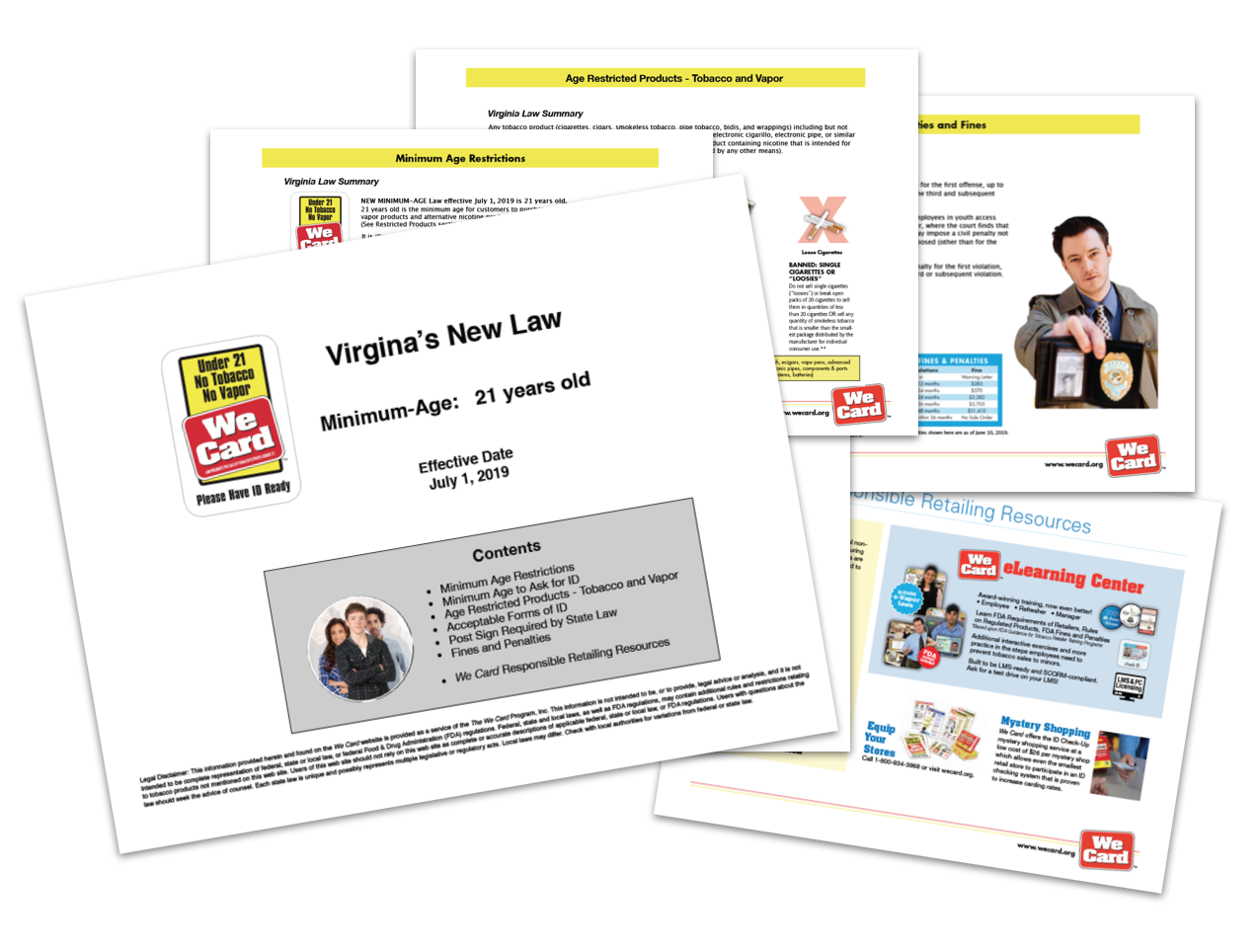 We Card's "21" Law Info & Resources Summaries
Prepare employees for the new 21 year minimum-age state laws. Get a free download of each state's new law's important basics, covering:
Any exceptions (e.g., military IDs or grandfathered ages - if it's in the law)
Minimum Age to Ask for ID (some states have boosted the age to "Under 30")
Age Restricted Products - Tobacco and Vapor
Acceptable Forms of ID
State-required Signage (if applicable)
Fines and Penalties for violations during compliance checks
State
Effective Date
Free Download
Illinois
July 1, 2019
Illinois Summary
Virginia
July 1, 2019
Virginia Summary
Delaware
July 16, 2019
Delaware Summary
Arkansas
Sept 1, 2019
Arkansas Summary
Vermont
Sept 1, 2019
Vermont Summary
Texas
Sept 1, 2019
Texas Summary
Connecticut
Oct 1, 2019
Connecticut Summary
Maryland
Oct 1, 2019
Maryland Summary
Ohio
Oct 17, 2019
Ohio Summary
New York
Nov 13, 2019
New York Summary
Washington
Jan 1, 2020
Washington Summary
Nebraska
Jan 1, 2020
Nebraska Summary (changes to 19 year minimum-age)
New Hampshire
Jan 1, 2020
New Hampshire Summary (changes to 19 year minimum-age)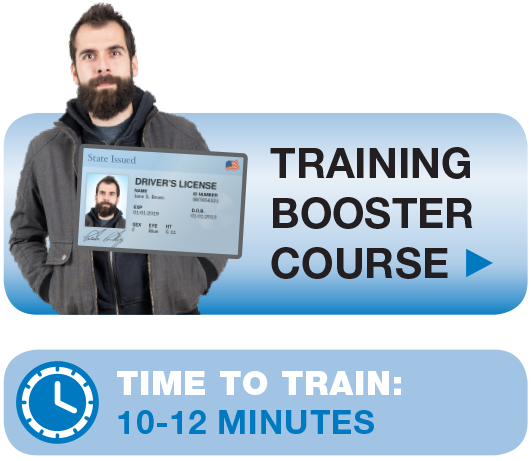 We Card's Training Booster Course - FREE - 10-minutes only
The 10-minute course is meant for all employees and retailers who have been trained already, and it's designed to raise awareness of the new minimum-age laws -- and importantly -- how to handle previous legal-aged customers who aren't aware of the new law. The course highlights any state law exceptions to the 21 year minimum-age, alerts employees to Ask-for-ID, and includes optional age-calculation practice, and a technique for denying underage sales with positive customer service.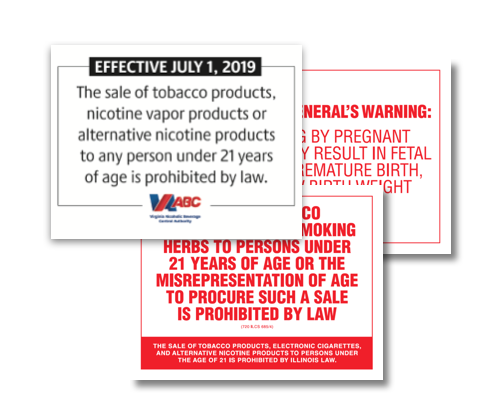 Download State-Required Signage
Most states have government mandated signage. get information on downloading the sign or ordering it from your state government. Go to We Card's Resource Center (a free log-in area) to get your state sign. State sign information also included in the State Summary downloads listed above.