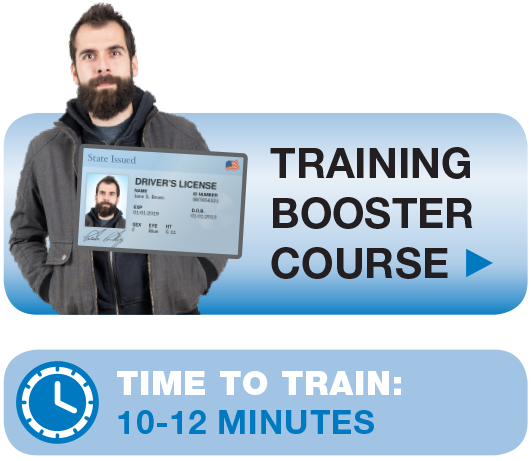 Training Booster Course -
FREE
Boost already trained employees on minimum-age requirements, Age-to-Ask for ID, a technique for denying underage sales attempts and optional age-calculation practice.
NOTE: No Certificate of Completion is provided for this course.
New State Law Requirements for those states changing to a 21 year minimum-age are included - 30 days before the law becomes effective the course will automatically update and change to include the new laws!
Please provide us with your contact information, and we'll get you started right away!