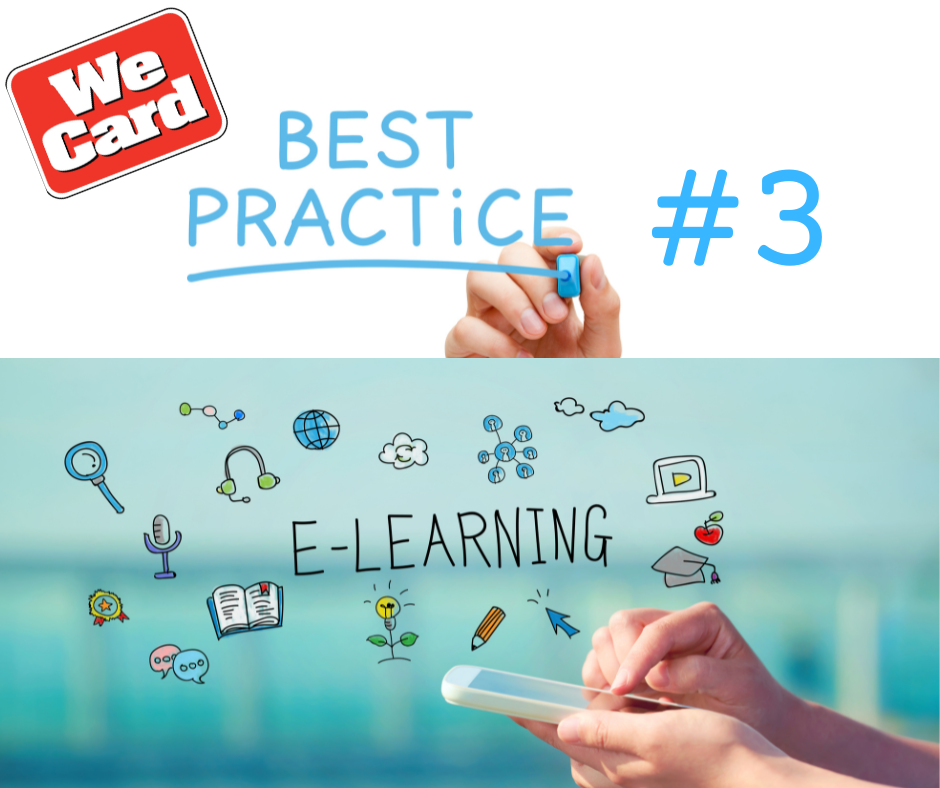 It should come as no surprise that online and computer-based learning have risen dramatically over the past decade. The COVID-19 pandemic and stay-at-home orders made eLearning a crucial part of every business' training program. Results from the We Card Best Practices Survey show the rate of eLearning rose to 62 percent in 2021 from 40 percent in 2010.
Read more: We Card Best Practice No. 3: Computer-based Training
An employee training program should start immediately for newly hired employees, according to We Card Best Practices, and experienced employees should have "refresher training" opportunities available. We Card recommends annual re-training for all employees. An employee who falls behind or misses key carding steps should be able to take a remedial course for retraining.
There are several reasons to use eLearning for your training needs. On-demand access to online learning tools can expand learning time and allow employees to fit training into their busy schedules. Often younger employees already have a high level of familiarity with online learning tools.
What makes eLearning effective? How do you know if an online course will work for your employees? A good eLearning course will have these three characteristics.
Control - High-quality eLearning lets learners take control of their interactions with media, including photos, videos and interactive simulations. The goal is to give learners more than a one-way presentation of information so they can engage with the content on their own terms.
Reflection - Does your online program prompt learners to reflect on what they've learned so far? Studies show that eLearning is effective when it triggers the learner to reflect and self-monitor their progress. For example, quizzes and graded exercises (such as answering 4 of 5 correctly in order to progress in the training) are good ways to prompt learners to reflect on what the course has taught them.
Individualization - One of the main benefits of learning online instead of in a classroom setting is the learner can individualize their experience to their exact needs. Different employees will have different needs for audio & visual settings, timing and more. An effective online course works around the learner.
We Card's eLearning courses – briefly summarized here -- incorporate these effective characteristics:
Employee Training Course – an hour-long, interactive course covering both federal law and FDA requirements of retailers and state law requirements.

Refresher Training Course – a 30-minute subset of the longer Employee Training Course that is suitable to re-train veteran employees.

Manager Training Course – a course rich with much of the content of the other courses along with a variety of manager-focused content, articles, videos, and downloads.
Learn more about eLearning for convenience store employees in our blog post, eLearning: The Wave of the Present. To check out We Card's training, click here or learn more about The We Card Program, Inc.