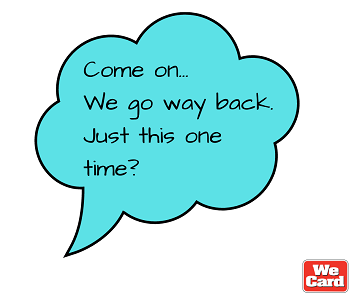 According to a 2017 survey conducted by NACS of more than a 1,000 consumers, many Americans got their start working in a convenience store. It's a great place to gain experience, work with customers and learn the ropes. 
Starting a first job at a younger age can bring peer pressure – when someone known to your employee asks for an exception. "Come on . . . we go way back. Just this one time?" is what your young employees may hear from friends trying to get vaping, tobacco or alcohol products.
This happens more often that you might think -- which is why it's important to have younger employees prepared and ready.
This brings us to Best Practice #7:
            Train Younger Employees to Handle Peer Pressure
Younger employees may encounter situations where friends or others their age may attempt to purchase age restricted products. A stressful dynamic exists when a minor must refuse a sale to another minor. This makes it extremely important to train younger employees how to deal with such pressure BEFORE it occurs.
Practicing these difficult situations is vitally important to ensure that your younger employees know what to do and how to handle things.  We Card can help you with Best Practice #7 through role playing situations built in to our online training and with its A-E-R-O method.
To check on your own best practices, take our survey or surf through more tools and training at wecard.org.