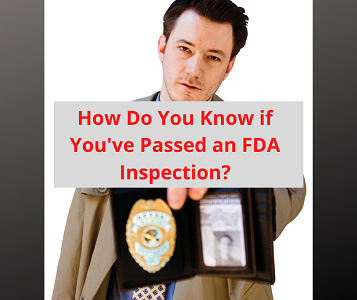 You may not know it, but it's likely your store has had an FDA compliance inspection using underage youth to attempt to purchase a tobacco or vapor product.
Since 2010, FDA has conducted over 1.1 million store inspections. Nearly 88% of those inspections are flagged as a "No Violation" – which means the FDA inspected and did not find a violation -- a passed check.
Since 2010, FDA has awarded $350 million to state contractors to conduct checks nationwide. Before the Coronavirus emergency, more than 144,000 compliance checks were conducted during the 2019 federal fiscal year at a rate of approximately 12,000 per month.  In the last four months (October 2020 to January 2021), less than 2,000 checks have been completed -- though it is reasonable to expect FDA to ramp up when conditions allow.
FDA conducts two types of store inspections or compliance checks: one working with an underage person to make a purchase attempt of a regulated product: and another where FDA inspectors check for other types of violations, such as banned product or violations of other rules.  Since 2010, more than 75% of FDA inspections involved underage attempts to purchase tobacco/vapor products. 
When a check happens, FDA records if an ID was asked for, and if the product was sold to someone underage. The inspection results can be one of two outcomes:
     1) No Violations Observed
     2) Violation(s) were observed, where penalties are applied based on a store's inspection record
Warning Letter Issued (FDA issues a warning letter on first violation)
Civil Money Penalty (for a 2nd or more violations)
No-Tobacco-Sale Order (if a store has had 5 or more repeated violations within 36 months)
             To see FDA's fine and penalty structure click here.
When a retailer passes a compliance check, FDA records no violations and updates its database. If a store fails a compliance check, FDA begins the notification process which involves sending a notice of Compliance Check Inspection (CCI) notifying the retailer of a potential underage sale. 
FDA then reviews all evidence on hand and determines if a violation(s) definitely occurred and if so, it notifies the retail store. This notification process can take time.  To learn more about the violation process see FDA's chart here.  
             Find out if you've "passed" an FDA compliance check. 
             Look up your store here at FDA's searchable enforcement database. 
And if you find your store has No Violations, congratulations!  Take a moment to recognize your staff for good performance and consider what you've been doing right. Is your store following best practices?  Training employees?  Rewarding employees?  Great work!
We Card is always here to help with a host of resources from training to materials.  Check out We Card's training, click here or learn more about The We Card Program.