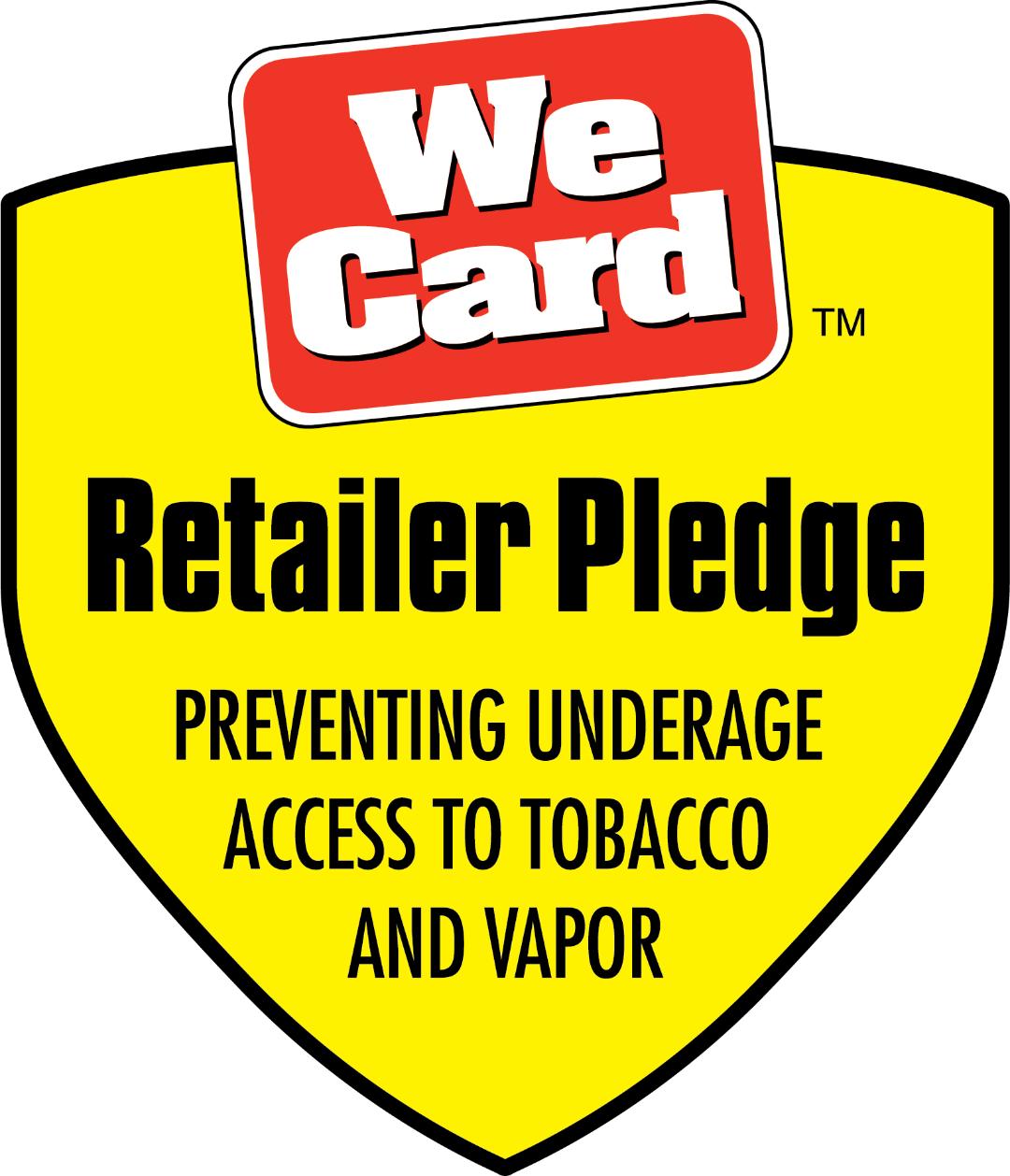 Join retailers across the country in preventing underage access to age-restricted products by signing We Card's Retailer Pledge. The pledge reaffirms your store's effort to prevent underage access to tobacco and vape products, and to deny sales to adults who intend to share purchases with underage recipients.
According to research conducted by government agencies, underage youth report getting access to tobacco and vape products through "social sources," such as gifting, by-proxy purchases and/or transfer of goods from another, 70 to 80 percent of the time. As a retailer of tobacco and vape products, you and your employees play an important role in decreasing underage access. The pledge is an ongoing demonstration of your commitment, sign the We Card Pledge today!
As laws or rules change, We Card is committed to updating the pledge accordingly. For questions about the We Card Retailer Pledge, age-calculation and training tools, signage or any of We Card's initiatives and practices, visit www.wecard.org, or contact us comments@wecard.org.
About We Card
The We Card Program, Inc. is a national non-profit organization serving the nation's retailers of tobacco, e-cigarettes, vapor products and other age-restricted products. Individual retail establishments as well as large retail chains utilize We Card's educational and training services for their compliance efforts with federal, state and local laws on preventing age-restricted product sales to minors. National and state retail trade associations, government officials, community groups and others also support We Card's ongoing efforts to raise awareness of responsible retailing and age verification requirements and to educate and train retail employees to identify and prevent underage attempts to purchase age-restricted products.