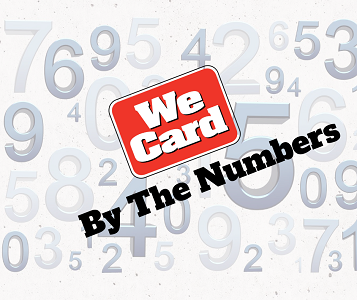 In its 25-year history, We Card has gone from a startup nonprofit to the go-to organization for training materials and age-verification tools for retailers. During that time, the words 'We Card' transitioned to an action verb, a retail company policy and a corporate social responsibility program. Overall, We Card has played a major role in moving from a 40.1% violation rate in 1997 to a 9.6% violation rate in 2018.
More than 1.1 million We Card kits have been sent
More than 500,000 retail employees trained directly—who in turn generally train an additional 11 co-workers
90% of retail locations selling tobacco post We Card signage.
We Card has provided retailers:

4.3 million age calculation tools
7 million training tools

60,000+ monthly website hits providing retailers with tools, law summaries and other key information needed to prevent underage sales.
Click here to read more about We Card's 25 years serving the retail community.  And to learn more about We Card, visit wecard.org.