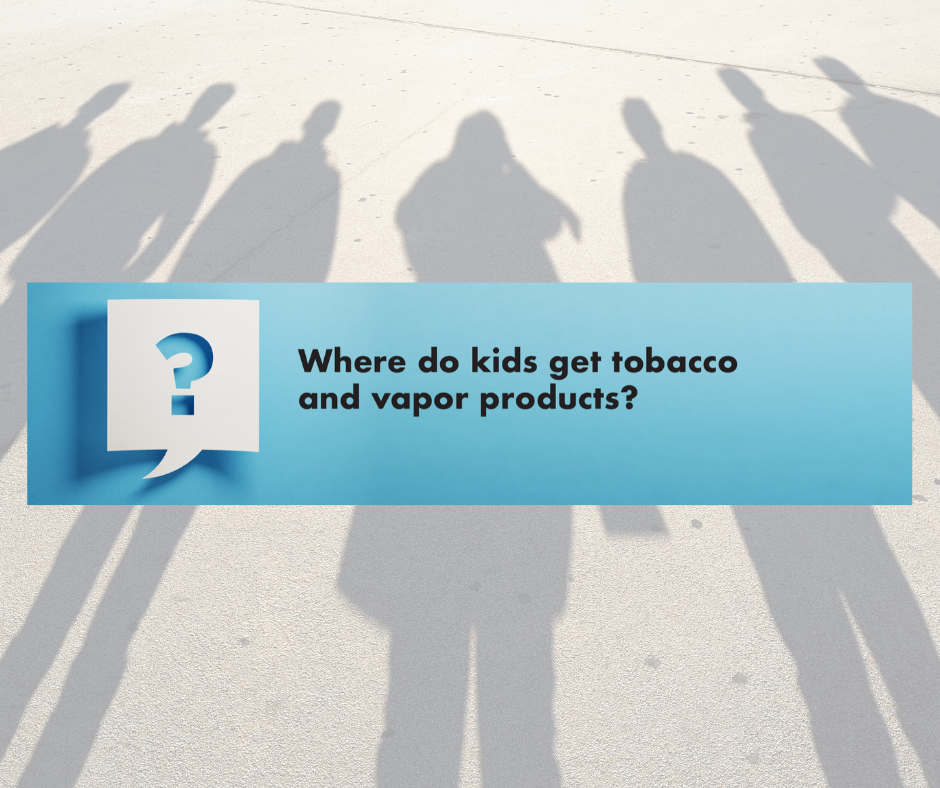 Federal government studies seem pretty clear as to how these products predominately get into underage hands.  Retailers should be aware of this information so that they can be best prepared to identify-and-deny underage attempts to purchase age-restricted products.
We Card has compiled a few summaries of this federal government research (some state research too) and posted it on our website at underageaccess.wecard.org/facts.  Interestingly, quite a bit of this research goes back for decades, and there is plenty of academic-style research on the topic as well.
Here are a few of the findings:
Those underage report getting access to tobacco and vaping products 70-80% of the time through non-commercial "social sources," such as gifting, proxy purchases and "bumming" from others.

Data from two federal government studies point to "social source" as the avenue for underage youth:
Another study by Washington State reveals similar data with 80 percent of high school sophomores reporting e-cigarette access from non-commercial means.
Why is this important?   Because one avenue of this "social source" is adults buying and distributing tobacco or vaping products to underage youth.  Retailers can play an important role in preventing it. 
Think of the customer scenario when the store sales associate properly "cards" and denies an underage attempt to buy a vaping pod. The older, legal age friend, who is also standing at the counter, then offers to buy it for the underage friend.  It's pretty clear what's going on. We Card recommends denying this adult-for-underage purchase attempt.  Stores should develop a company policy on how to handle this situation since the federal 21-year minimum-age law and many state laws do not address it. Your store associate has the right to deny a sale if he or she has reason to believe it will end up in the hands of someone under the legal age.
We Card feels strongly about preventing adult-for-underage purchases.  Consider taking the We Card Pledge to commit your store to preventing underage attempts and adult-for-underage attempts to buy age-restricted products at your store. 
Learn more about social sourcing, preventing underage access and How We Card Training, Signs and Tools address Social Source. For questions about We Card products, or any of We Card's initiatives and practices, visit www.wecard.org, or contact us at or comments@wecard.org.