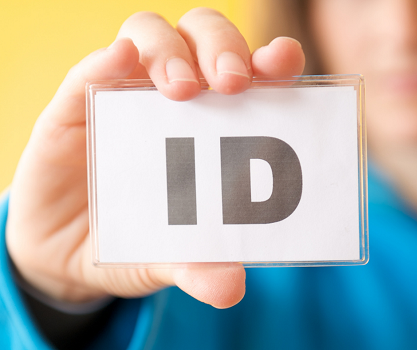 Fake IDs are becoming more common particularly sophisticated Fake IDs manufactured using state-of-the-art printing and lamination. These fake ID's not only have an authentic looking picture but also have a bar code on the back that matches the date of birth on the front of the ID.  When this type of fake ID is scanned, it can produce an okay to sell  result. 
What should a retailer do?
The fact is that age-restricted product retailers can only do so much when it comes to IDs.  If a retailer suspects an ID is fake, he/she can refuse the sale.  At We Card, we call it denying in good faith.  Denying in good faith might happen if the ID is not issued by an official government agency or the ID's photo clearly doesn't match the customer. That's when you politely decline the sale, and we recommend using We Card's A-E-R-O method to do so. 
Some retailers develop tactics such as asking follow-up questions like asking a customer to recite their address or repeat their birth date, but answers to such questions can be easy to memorize.
In other instances, we've seen 'bouncers' at bars ask questions like, what's the capital of your state or what's your home address?  Still, there's only so much a retailer can do if an underage buyer is determined to present a false ID.  
Another verification step is to ask for another form of ID -- any type of ID that verifies the address of the buyer -- because it's unlikely that someone presenting a fake ID has another form of ID with the same false information on it as well.
Ultimately though, age-restricted product retailers need to keep in mind that they can refuse the sale if they suspect something's amiss -- a fake or altered ID -- as retailers are under no legal obligation to sell to someone underage, particularly if they suspect a problem with an ID.
We Card has resources – including How to Spot a Fake ID tipsheet -- that can help retailers ensure their store has the proper materials and training programs.  Visit wecard.org for more information.