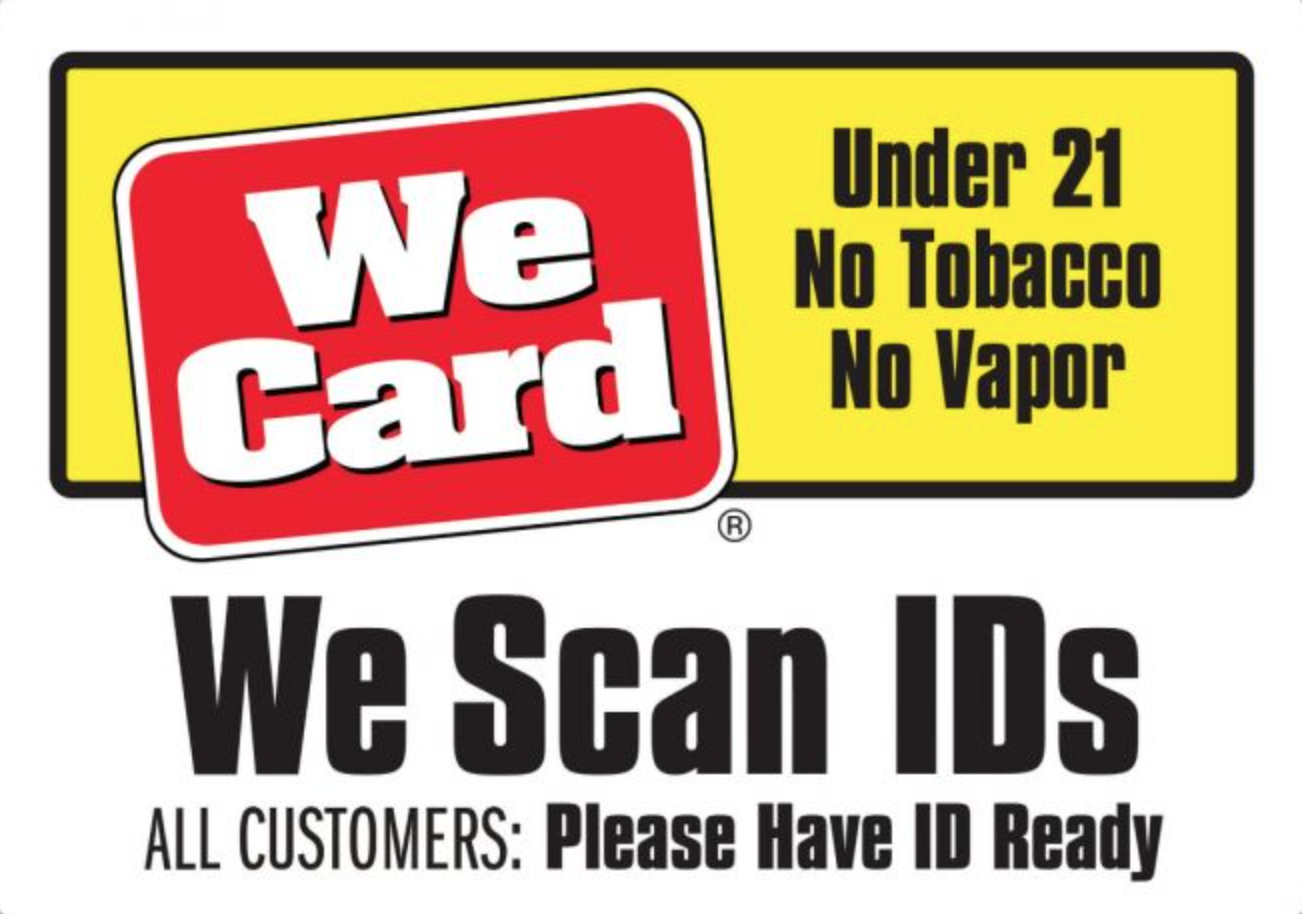 Your Customers and New Hires May Not Be Aware
The legal age of purchase for tobacco and vapor products rose to 21 three years ago, but it's still news to a lot of people. Your customers may not know about the law, and your new hires may not know either.
Customers who don't know about the new federal law can pose a conflict when employees deny their attempted purchase, and untrained newly hired employees can make that mistake of not "carding" or selling to a 20-year old.
That's why informing both customers and employees through in-store signage is just one critical step to properly complying with the 21 year old minimum-age law.
Alert: The FDA and many states' enforcement agencies are using 18-20 year olds during their compliance checks of retail stores. Failure to "card" and deny sales to those under the legal age will surely bring an expensive violation! See our article and learn more about the spike in violations for some retailers.
No one likes conflict. And that's especially true when handling customer transactions. The ability to point to the in-store signage (Under 21, No Tobacco, No Vapor, We Card) is extremely helpful for employees. It reminds everyone that it is the law. Further, make sure your store has in-store signage – a tool for employees and informs your customers. Your state may also have a required sign that must be posted at the point-of-sale – see We Card's Resource Center for the state sign requirements.
These situations can be challenging for convenience store employees. We Card has learned from experience that it's helpful to avoid saying, "I can't" when denying an underage purchase attempt. While it's true legally, the phrase "I can't" raises the possibility of a simple "Oh yes you can" response. Instead of focusing on what you can't do, use the easy-to-remember and simple We Card A-E-R-O method for refusing a sale.

Of course, new hires and veteran employees alike should be thoroughly trained. We Card's eLearning courses train on the A-E-R-O method. You can also learn A-E-R-O in these We Card in-store training materials:
The bottom line: when an underage person wants you to sell them tobacco products, lead with the facts. The federal law changed in December 2019 and went immediately into effect. Since 2019, it has been illegal for a retailer to sell any tobacco product — including cigarettes, cigars, smokeless tobacco and vapor products — to anyone younger than age 21.
For more materials and resources, visit WeCard.org.