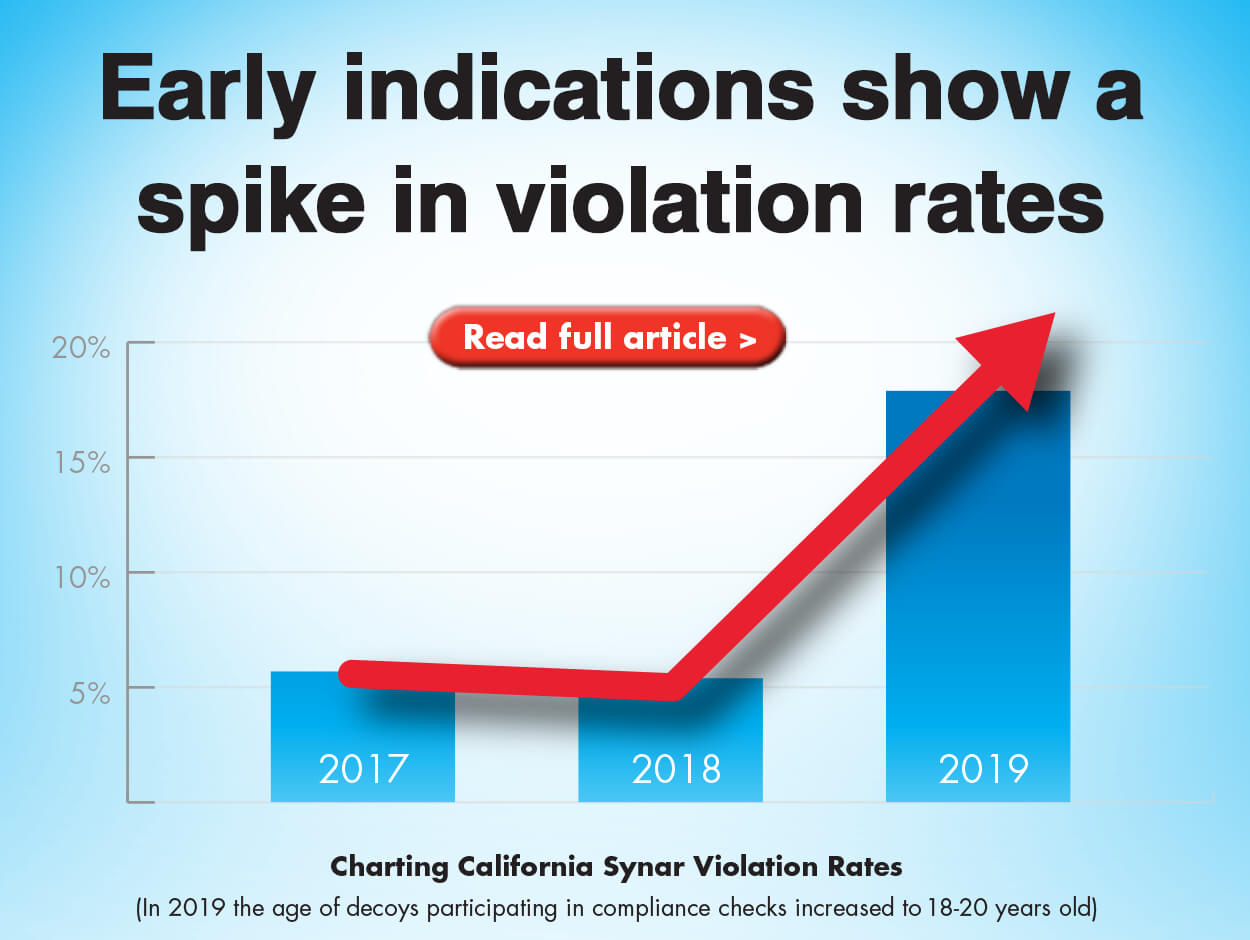 Early indications are showing a spike in violation rates
Asking for ID can be challenging, doing so during masking and a global pandemic even more so.  The minimum age sales law changed nationally to Under 21 just two years ago.   Most states followed suit and passed laws to parallel the federal 21-year minimum age law.  
FDA recently issued more than 3,000 violation notices to retailers for failing to comply with the federal 21-year minimum-age law and illegally selling to someone underage. 
That's an uptick from previous years. 
Looking back, it may not be a surprise to see why.
As we began the year 2020, the new 21-year minimum-age federal law took effect and that included "carding" everyone under 30 years old.
Around the same time, COVID disrupted nearly everything from staffing to ID checking -- which wasn't helped by mask-wearing.  FDA and state government store inspections mostly stopped.
Today, while COVID may be waning, we have labor shortages and a restart of FDA and state-level retailer inspections.  
A big change is that more states are beginning to conduct official checks with 18-20 years olds and are reporting higher violation rates, particularly when the underage buyer is age 18, 19, or 20.  
It's time to re-invigorate all responsible retailing efforts for age-restricted products.
We Card Recommends retailers take 4 steps immediately.
And as always, We Card has a multitude of resources, tools, and training to make sure your store is prepared to identify and deny underage purchase attempts and that makes you prepared for the next compliance check.